Adiga Armory™ Citrus-Powered Synthetic CLP [Cleaner Lubricant Protectant]
Adiga Armory™ CLP is the fruit of over 5-years of R&D efforts in pursuit of creating the world's best firearms care and maintenance product. Our CLP was developed by leveraging our decades of civilian and military small arms experience, as well as our machinery, fabrication and mechanical expertise. It marks a revolutionary shift from the century-old firearms cleaning and maintenance technology that lines the shelves in most big-box stores.
Made in the USA!
Adiga Armory™ CLP was designed by US Army veterans with military field use in mind. In the field, time is of the essence. You need a highly-efficient cleaner and a durable lubricant that is capable of sustained, high rates of fire without gumming up and attracting excess dust and fouling. You also need everything in one bottle, since you can't hump around big cleaning kits.
Our CLP incorporates the most advanced, proprietary blend of synthetic base oils and anti-friction/anti-corrosion additives, with an infusion of gentle, but highly-effective solvents. Our CLP is designed to be extra tough on fouling and rust, yet completely safe to use on a vast array of materials and finishes, including all metals, polymers and sealed wood surfaces.
How Does it Work?
Adiga Armory™ CLP acts on surfaces in multiple ways to clean, lubricate and protect critical components. Our one product does it all, erasing the need for multiple bottles, and reducing your cleaning and maintenance times dramatically. It's CLP to the power of three!™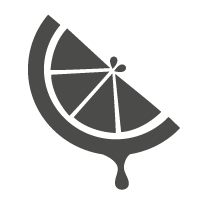 Citrus Solvents
Citrus solvents loosen and disrupt carbon, lead and copper buildups to make them easier to remove with less scrubbing. They also have strong anti-oxidation characteristics, making them an excellent preventative measure against corrosion.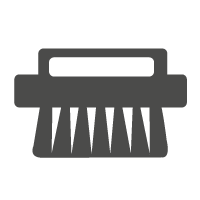 Light Distillates
Highly-refined, low-odor, high flash point distillates remove heavy greases, cosmoline and stubborn carbon, as well as lead and copper fouling, while also displacing and repelling moisture to prevent rust.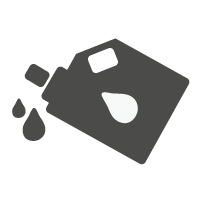 Synthetic Base
Synthetic base oils remain on surfaces long after the solvents have evaporated. This leaves a thin, super-tough layer of protection against friction, heat and corrosion. Superior surface adhesion, resilient viscosity and high temperature resistance results in a long-lasting, more durable lubricant at temperatures up to 500° F.
Master of All Trades!
Aside from being a phenomenal gun care product, Adiga Armory™ CLP is exceptionally good at a wide array of other tasks. These include automotive and mechanical cleaning & maintenance; household general-purpose lubrication, including hinges, gates, high-friction zones and unsealed bearings; it can be used on virtually any steel hand tool for cleaning and protection; it can be used as a honing & sharpening oil; it serves as an excellent wet chain lubricant for bikes; it also acts as a powerful degreaser for cleaning up stubborn, caked on grease, tar and preservation agents like cosmoline.
Is It Safe?
Yes indeed! Adiga Armory™ CLP is safe to use on the vast majority of metal finishes, such as bluing, anodizing, chroming, painted, powder coat, clear coat and ceramic enameling. It is safe on a wide-array of plastics, such as ABS, Polyethylene, PET, Polycarbonate, Nylon, DuPont™ Zytel®, Polypropylene and more. Our CLP is also safe to use on most finished/sealed wood surfaces, such as urethane and cellulose finishes.
What Materials Should I Avoid?
There are some rare instances in which you would not want to use this product, as it may react adversely with certain unsealed materials.
UNSEALED PATINAS: Certain metal finishes use a combination of heat and chemicals to oxidize the surface. These are called patinas, and unsealed patinas are not recommended with our CLP. The citrus solvent and base oils can react with the oxides and oxidants. While that is great for preventing rust, it can actually remove patinas. If the patina is properly sealed with a fully-cured polyurethane clear coat, then it is safe to use Adiga Armory™ CLP. Otherwise, do not use on raw, exposed patina.
UNFINISHED WOOD: As with any oily liquid, Adiga Armory™ CLP will penetrate deep into unfinished wood. Do not use on unfinished wood unless you deliberately want to 'stain' the wood.
UNKNOWN MATERIALS: As a general rule of thumb that applies to any solvent use on unknown materials, test one drop in a discreet location and observe it after 15-minutes. You can use a q-tip to probe the surface. If the surface remains firm, and does not smudge or strip, it should be safe to use.
30-Day Satisfaction Guarantee:
Customer satisfaction is very important to us. If, in the first 30-days, you are dissatisfied with our product for any reason, simply return it to us for a full refund. We highly value your feedback. Please submit your questions and comments through our contact page.
View or download our Safety Data Sheet here. [MPN# ADAR0001]
Tags:
Synthetic, CLP, cleaner, solvent, lubricant, protectant, gun, oil, firearm, lube, G96, alternative, citrus, d-limonene, mil-spec, milspec, mil spec, military, Army, Navy, Air Force, Coast Guard, Marines, DoD, NATO, Department of Defense, Law Enforcement, LEO, MIL-PRF-63460F, M249, M240, M16, M4, M9, AR-15, AR15, AR 15, AK-47, AK47, AKM, AK 47